STRIDE FOR HEALTH PLANS
The flexible & friendly ACA enrollment platform
All 3 EDE phases, full branding capabilities, flexible integration options and a delightful, mobile-friendly UX provide an enrollment experience your customers, agents and sales teams will love.
Learn more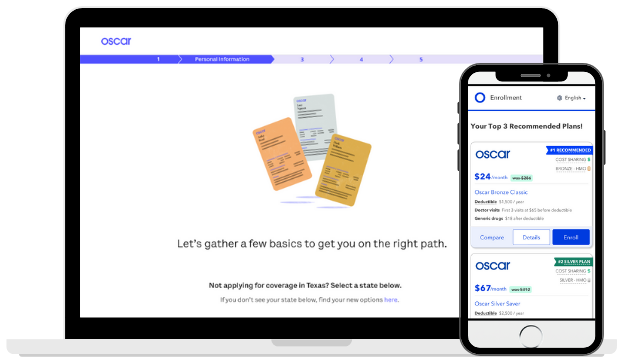 The ACA Enrollment platform of choice for





Fully enroll your customers, safely and securely
With Stride's Enhanced Direct Enrollment Phase 3 platform, your customers can complete their entire ACA application and enrollment process without ever leaving your site.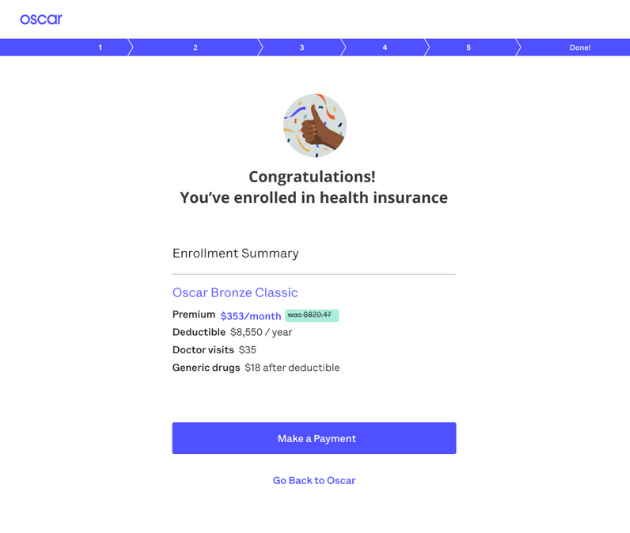 Brand your entire enrollment experience
Customize every step of the application process by incorporating your brand's logos, imagery, colors and fonts.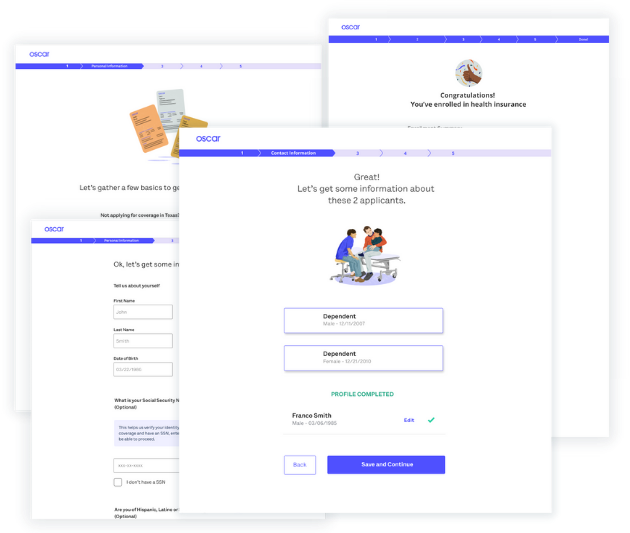 Make it a joy for your customers to get covered
Give your users, agents and sales teams the same simple, lovable and mobile-friendly user experience that Stride uses for its own consumer brokerage.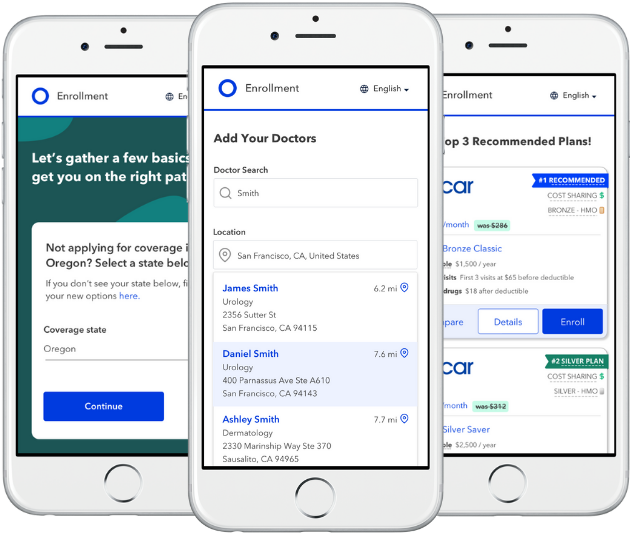 "We did a thorough exploration of all of our options for an EDE platform, and Stride's combination of consumer-friendly user experience, robust branding & integration capabilities, and enterprise-grade security made choosing Stride the clear choice for our customers, agents and sales teams."
Sam Wiener
Sr. Director of Growth at Oscar Health

"We wanted the best EDE user experience for our customers and agents, and a true partner who would work closely with us on a successful rollout. Not only does Stride's platform over-deliver on everything we wanted, but working with their team has been game-changing."
Aaron Goddard
President of A&H Sales at National General Insurance
Get started with the flexible, friendly ACA enrollment platform
Everything you need to give your customers, agents and sales teams a delightful, branded enrollment experience.
Learn more