Stride for Partnerships
Affordable benefits for your non-benefited
workforce — at no cost to you.
The benefits partner of choice for hundreds of caring employers, including:





Affordable benefits made easy.

With your own co-branded, customized benefits experience, you'll help your workers stay
physically and financially healthy with affordable insurance, financial support, discounts and more.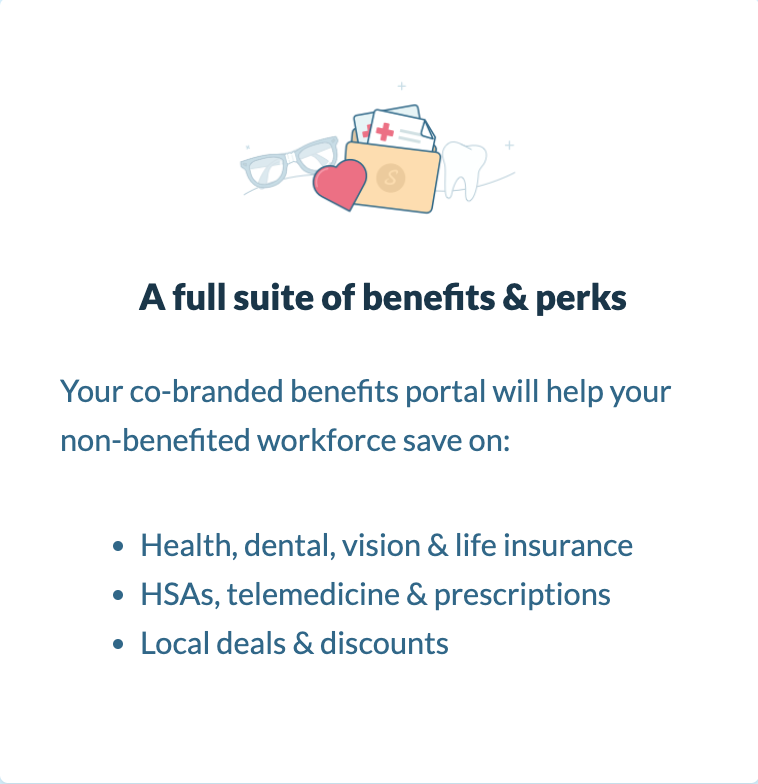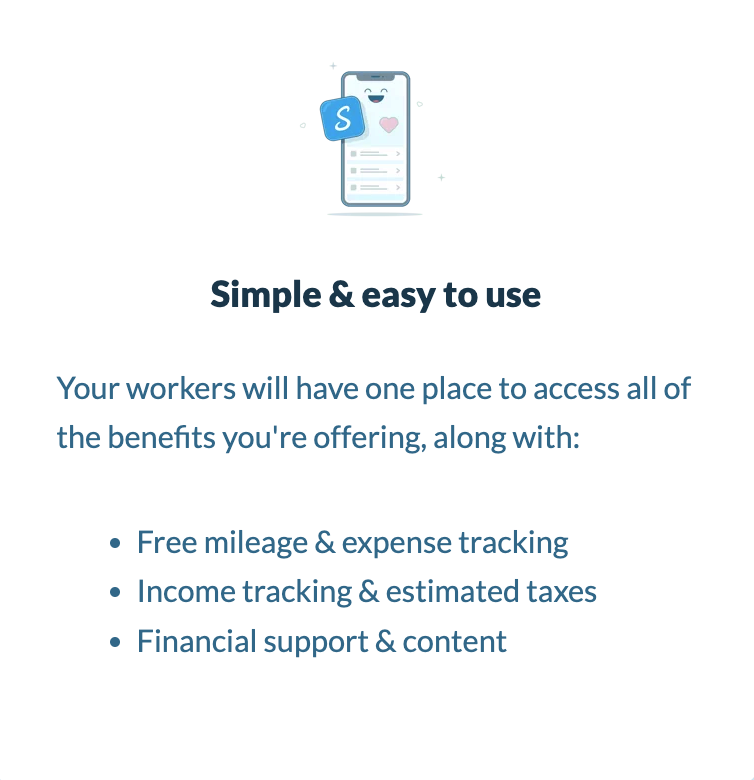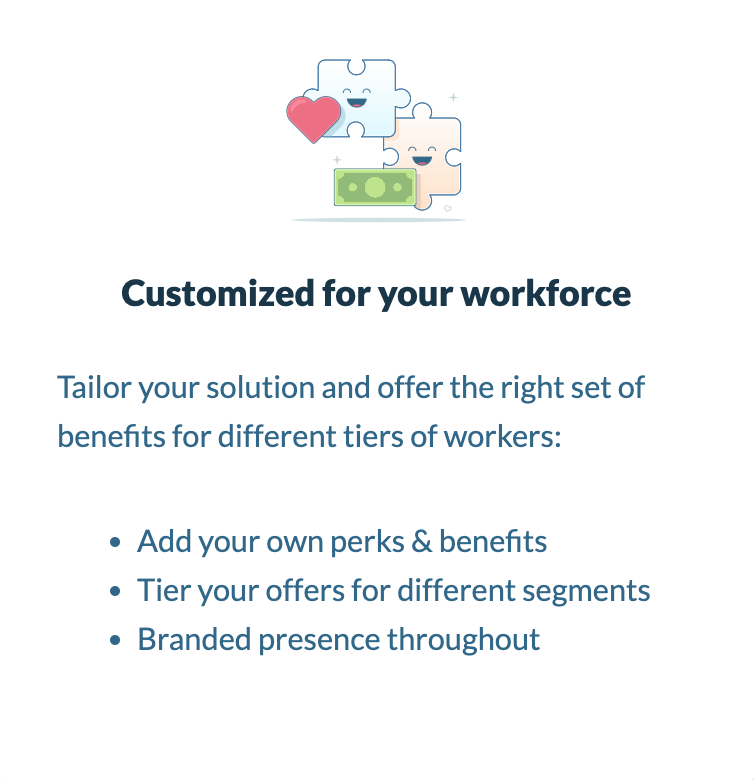 A full suite of benefits
Your workers will have access to a robust set of benefits and perks including:
• All of the health insurance plans on the government exchanges
• Dental insurance starting at less than $30/month
• Vision insurance starting at less than $9/month
• Life insurance starting at just $5/month
• Discounted telemedicine & prescriptions
• Over 100,000 local deals and discounts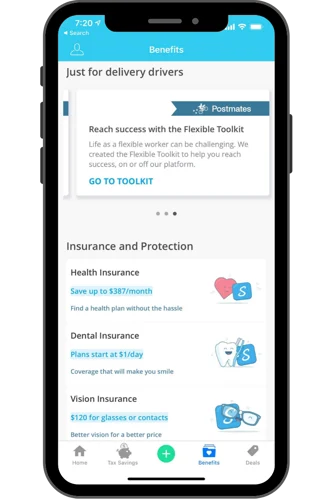 Customized for your workforce
Your co-branded benefits experience will make it clear to your users that you're providing something built just for them.
• Your branding throughout the app
• Feature your own unique perks and discounts
• Set up different bundles for different tiers of workers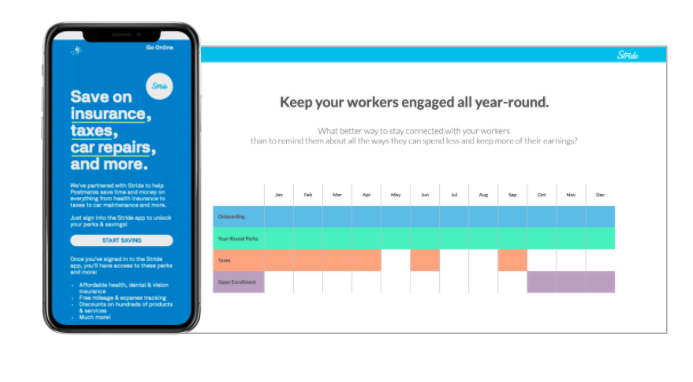 We'll provide everything you need.
We're here to help you and your workforce maximize the value they get from the benefits you're providing. Here are some of things you'll get when you partner with Stride:
• Recommended awareness and enrollment campaigns
• Email & social media templates
• Analytics and insights
• Phone and email support for your workforce
Your workers will love Stride.
And they'll love you for providing it to them.
Start helping your non-benefited
workforce save time and money today.
With tools to help you build the perfect benefits experience and a team
excited to help you, it's never been easier to motivate and reward your
non-benefited workers.